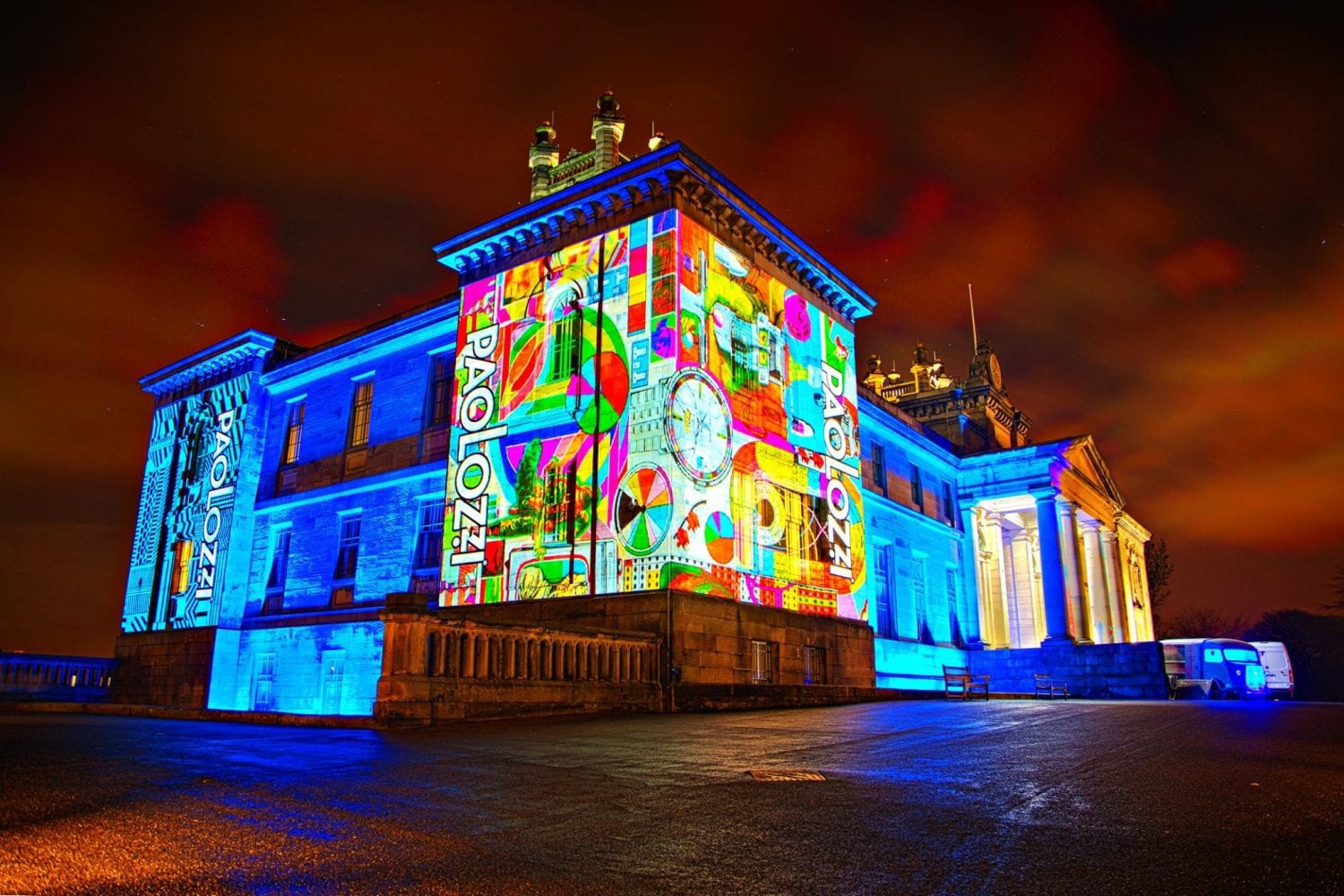 We officially launched Paolozzi lager last week, adding a touch of the sublime to a very dreary Wednesday night.
When it came to venue, there was no better place to tell the story of the hero behind our launch beer than at the Scottish National Gallery of Modern Art Two, sipping Paolozzi lager at the feet of Eduardo Paolozzi's towering sculpture Vulcan.
Projector Club and mclcreate transformed the imposing gallery exterior into a technicolour Paolozzi canvas, projecting animated prints from the artist through the pouring rain. Guests braving the storm were rewarded at the door by a fresh schooner of the new lager from EBF's trusty van. Should become a permanent fixture, we reckon.
Beer and art were a beautiful pairing, it turned out, as the gallery quickly packed out. From tutored tasting sessions with brewers David and Mike, to after hours tours of Paolozzi's studio, the evening was given over to the arts of brewing and, well, art.
The best review of the night came from guest of honour, Yolanda, who had this to say about her big brother: "Eduardo's smiling down on us".