Masters of (re)invention: Bowie and Paolozzi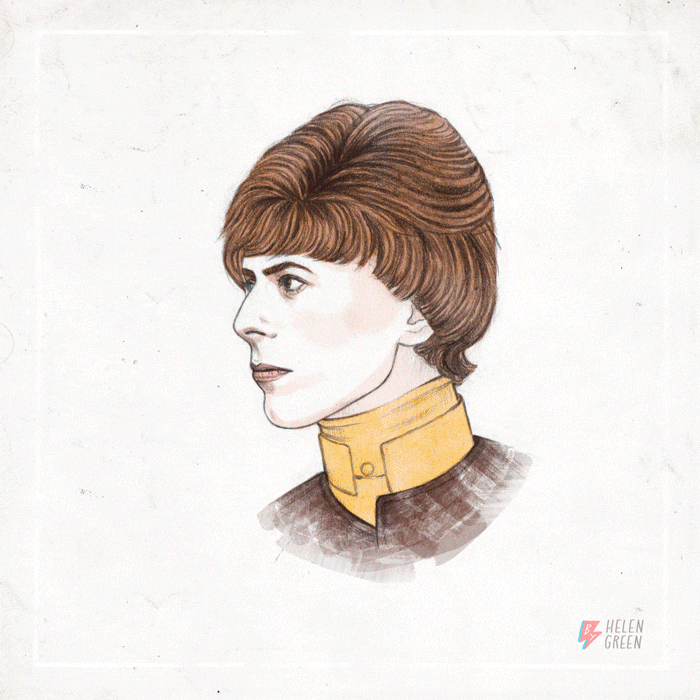 On the Wednesday after the announcement of the death of David Bowie, Edinburgh Beer Factory had one of its fortnightly bottling runs. Funnily enough, it was during this manual, repetitive activity that I had the deepest reflection on Bowie. The semi-automatic action required enough attention not to be distracted by other tasks, while freeing up brain space to drift off into a (Moonage – sorry) daydream.
Bowie is a traumatic loss because of his permanent and all-pervasive influence on contemporary culture. He made a difference to real people, right at the heart of their identity. He was such a great re-inventor, from David Jones to the Thin White Duke via Ziggy Stardust, it was a shock to realise that that's it now – no more new/next Bowie.
But we're essentially a positive lot, so let's focus on what's to celebrate, not lament. Bowie gave us freedom, because he wasn't a victim of circumstance. A man in a dress, a beautiful freak, an international star from Bromley, Bowie absorbed influences, shook them all up and re-made them into new, glamourous art and identities.
It's this principle of collage that links him with our home-grown hero and master of re-invention, Eduardo Paolozzi. Paolozzi cut out and reassembled imagery from advertising, pulp fiction, science fiction and religion; Bowie literally used the 'cut up' technique in his lyric writing and combined the worlds of cinema, sci-fi, literature, jazz and mime to create exciting new sounds and looks.
Both artists' approaches were brilliantly creative in terms of their own output; but maybe more importantly, liberating for those inspired by them. Because they showed it's ok to like a bit of this and a bit of that; in fact, it's wonderful to BE a bit of this and a bit of that.
And that's what we've taken from both Bowie and Paolozzi. Not to be a slave to 'authenticity' or what's gone before. You don't need a beard to like craft beer; drinking lager doesn't make you a lout; you don't need to be called 'Mc' something to be a Scot; being on an industrial estate in Bankhead doesn't mean you can't wear pink (and neon).
While Paolozzi saw the sublime in the everyday, Bowie transcended, and helped others transcend, the everyday. So it's not really surprising that the big Bowie thoughts came on the production line.
Here's to re-invention. Here's to style and substance. Here's to Bowie and Paolozzi.