Paolozzi-Inspired Tap Handles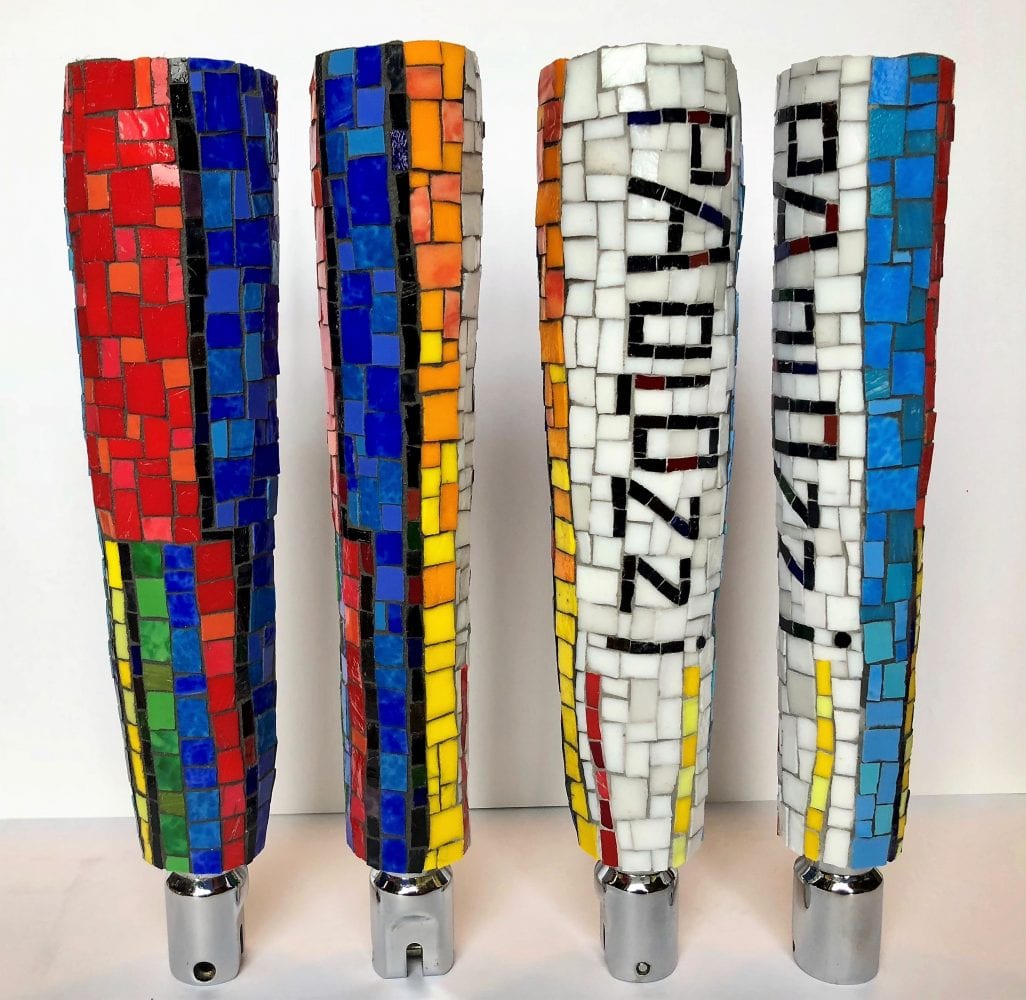 In true Edinburgh Beer Factory fashion, we've got a bit more "Sublime in the Everyday" action to tell you about. We have just installed our hand-crafted tap handles in London's Strongroom Bar and Kitchen and they're looking pretty great!  A Shoreditch institution, Strongroom Bar has been running for over 20 years, and the studios have hosted the likes of Nick Cave, Radiohead, The Prodigy and Rufus Wainwright.
Tap handles have been a staple of the American (and increasingly now UK) craft beer scene for a wee while. They are often the only source of branding for a brewery and if done well, can be a real work of art. Surely this is right up our street? An Eduardo Paolozzi-inspired tap handle sounds great right? We thought so.
Deciding which artwork to focus on was tricky – so much choice! Eventually we decided on Eduardo's colourful Tottenham Court Road mosaics. The mosaics are probably Eduardo's most widely known piece of work with thousands of Londoners walking past them everyday.
With some sawing and sanding efforts by Emily from marketing here at the brewery, the talented (and Italian-born) mosaicist Giulia Vogrig, based in London, then set about making them into a real work of art. Giulia, by a fortunate coincidence, also worked on the restoration of the Tottenham Court Road mosaics last year, so she knew exactly what she was doing!
If you'd like to see them in the flesh, head along to Strongroom on Curtain Road for a nice cold pint of the good stuff. Cheers!