Paolozzi
Helles Lager
Lager. That most taken for granted, everyday of beers is actually one of the most complex from a brewing perspective, and given due care and imagination really can be sublime.
Brewed with 100% barley malt, 'munichised' water, and, most importantly, given a proper lagering (cold conditioning) period for 5-6 weeks following fermentation, this Munich helles style lager beer has a perfect bitter-sweet balance and fabulously sparkling appearance. We don't pasteurise our lager, so it's extra fresh and keeps its natural fulness of flavour.
Don't just take our word for it. Paolozzi has picked up a whole host of beer awards: since its release in late 2015 it's won three consecutive World Beer Awards for Best Helles Style Lager in the UK, in 2016, 2017, & 2018. Shop below and judge for yourself.
Tried this beer? Review it on Ratebeer:
Review
Stock up here: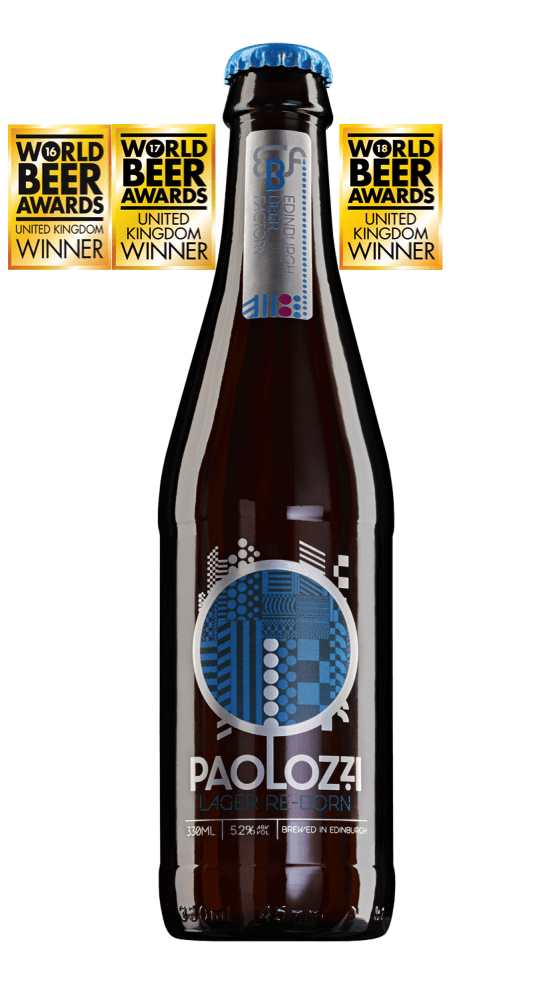 METHOD
Lagered for 5-6 weeks after fermentation for a full flavour and smooth finish. Never pasteurised.