Paolozzi's Found Its Growl!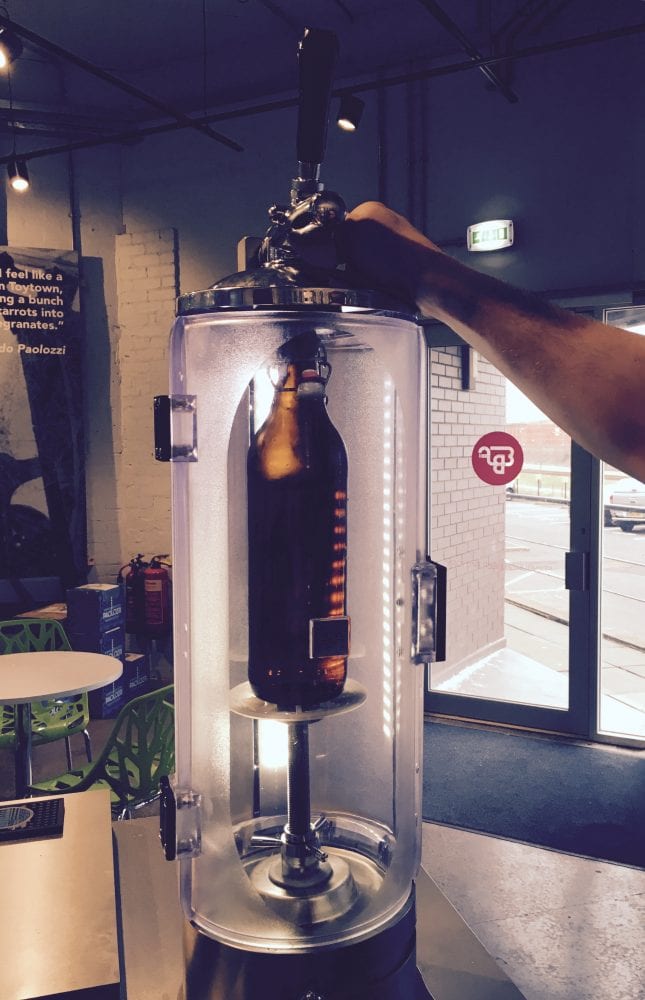 The time has come, Paolozzi pundits. As of Wednesday 23rd March we have our first growler station installed and in the shop raring to go! The inspiration behind getting a growler station was you, our drinkers. Your rave reviews about our draught inspired us to find a way we could get you draught Paolozzi for drinking at home.
At EBF we don't like talking about money – so we'll keep this short. To buy a 1 Litre Growler with us is £10 and you get to keep the Paolozzi branded bottle. After this? Even better; if you bring back the bottle, it's only £5 per refill!
Want to know more about growlers? Come by the shop for a demonstration and a chat.
After launching our growler station we felt it was fitting to induct our first customer, Michael, the proud owner of 2 Paolozzi growlers, into our Edinburgh Beer Factory Hall of Fame.
Speak soon,
Andrew