Introducing…Paolozzi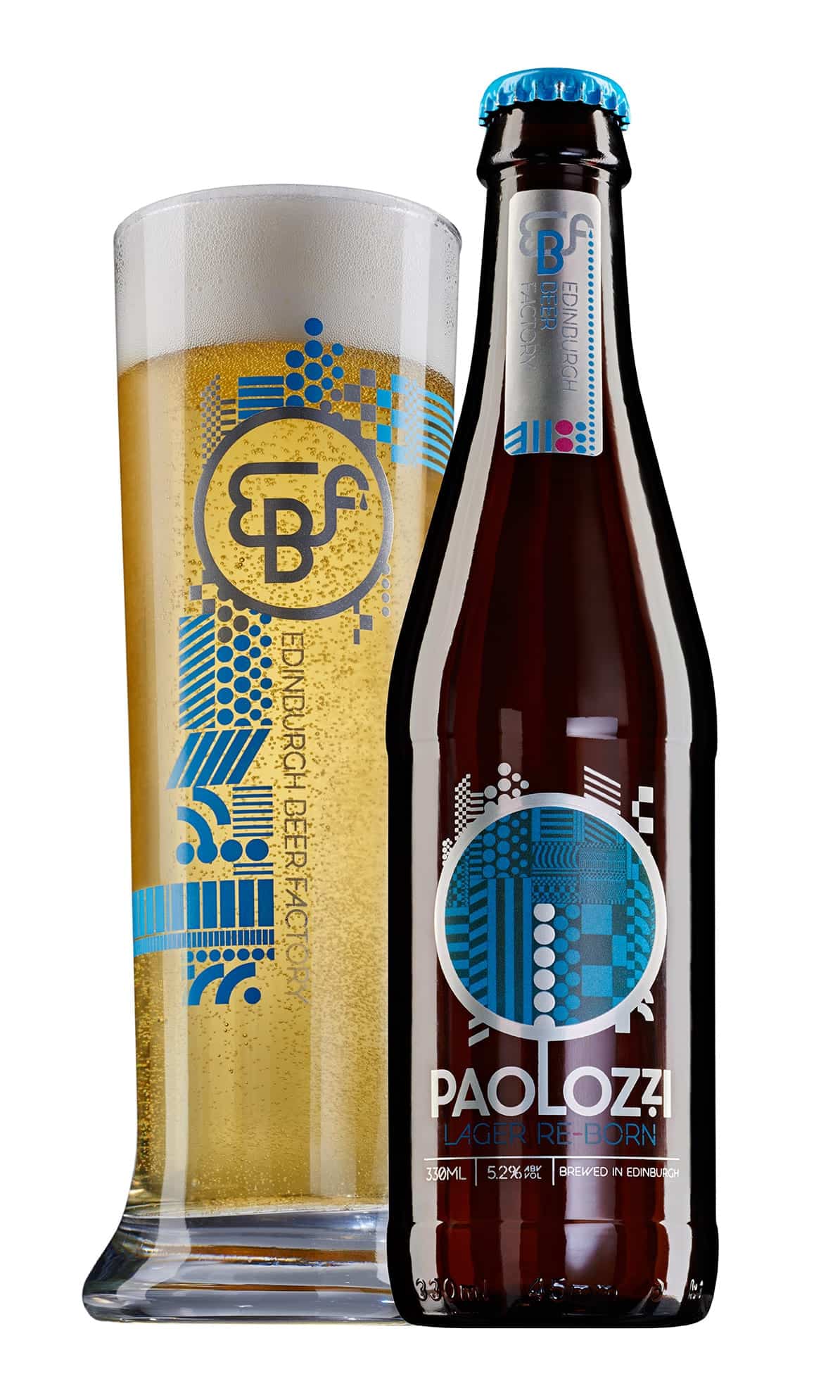 This was the week our first beer got out into the big wide world. (Edinburgh and Glasgow, specifically.)
Meet Paolozzi.
A 5.2% Munich style lager created with Edinburgh flair and Italian technology, it's clean, sparkling and perfectly balanced, with a superb head and malty aroma. We named it after a hero of ours, the Edinburgh-born inventor of Pop Art, Eduardo Paolozzi. That's his artwork 'Illumination and the Eye' on the bottle, and we pay a charitable donation to the Paolozzi Foundation for every pint and bottle we sell.
Paolozzi believed in the power of combining art and science, old and new, to create something extraordinary. He called it the "sublime in the everyday". 'Just' a lager? This is something pretty special.
Now it's bottled and kegged, the EBF dray has been busy delivering to bars, shops and restaurants – as well as transforming itself into its alter ego mobile bar.
You'll now find bottles of Paolozzi in the following Edinburgh bars, shops and restaurants:
Bert's Bar  29-31 William Street, Edinburgh EH3 7NG
Those were Thursday's deliveries…
Then it was across to Glasgow on Friday for Oktoberfest at So What Comes Next? for a weekend of Paolozzi on draught at the bar and fresh from the EBF van.
Fun fact: 'So What Comes Next?' is the new name for recently renovated 'Crosslands', of Begbie-throwing-pint-glass-scene-in-Trainspotting fame. No-one was doing that with their pints of Paolozzi this weekend.
All in all a full-on, utterly rewarding week. Seeing Paolozzi, almost a year in development, in some fantastic outlets getting such great responses, is hard to beat. That feeling seeing someone going back to the bar for more? Sublime.
Comments are closed.